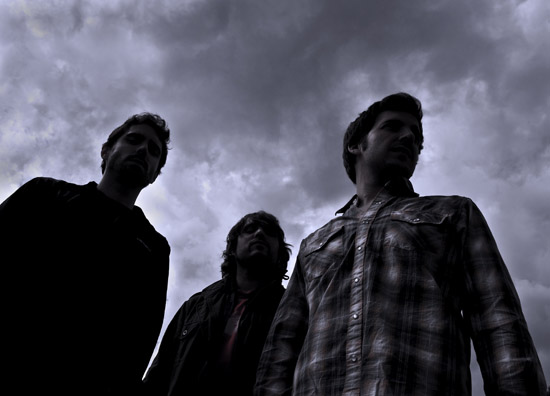 Band members:
Alex Ferrero
Bass
Miguel Peñas
Drums
Juan Blas
Guitar, Vocals
Bio:
The history of Nothink started in 1998 when Juan and Alex, collegue friends began to share evenings playing in a garage in Madrid. In the following years, until 2003, they recorded some demos from the coming and going of different members of the band. In 2003 they found the third axis formation and Miguel took permanently place behind the drums.
Nothink is a rock band looking for experience, play with textures and environments, always creating different shades of euphoria and melancholy. Its hallmarks are the raw guitars with a strong base and vibrant choruses full of melodies, which are fed mainly by the rock of the 90.
Their good work on stage led them to tour Spain to cities like Almeria, Castellon, Sevilla, Barcelona, ​​Zaragoza … and independent festivals in which they have shared the stage with international bands such as Festizam Zamora or Takio Fest in Cantabria.
in 2005 they released their first album "Bipolar Age", that was self-produced and released by Aloud Music Records. The band supported the record with more than 60 concerts between 2005 and 2007. Highlights were there performances in Sant Feliu Fest 2006 and 2005 Festimad, when Nothink shared the stage with bands like Beatsteaks, Aegina Down, The Appleseed Cast, Brant Bjork And The Bros, Millencolin, Def Two, Berri Txarrak, No More Lies, and The Unfinished Sympathy Hedtrip.
Nothink presented their second album, entitled "Spotlights" and published by the independent label Aloud Music Records in November 2007. An excellent album that received positive reviews, being named best spanish rock album of 2007 in various media (including the prestigious ROCKZONE magazine), which has placed the trio as one of the most prominent rock bands of the current spanish scene. "Spotlights" was recorded in Costa Brava Grocery Studies by Santi Garcia and features collaborations with luxury as Ramon Rodriguez Madee or gas flames Dani Drummers and the orchestration on some tracks by the Kiev Philharmonic Orchestra.
Their presence at the Electric Weekend Getafe 2008, along with Metallica, Rage Against The Machine, Queens Of The Stone Age and Biffy Clyro, elevated them to positions of honor in Spain charged alternative rock. After this festival, many others followed (FISC, Navia Rock, Musik'n'Viu …).
In early 2009 the band released "Rats & Foxes", a single via the internet to be published in a compilation of the label and in a future compilation of singles and B-sides that the group focus its promotional edit the British market. Singer, Juan Blas, lives in London throughout the year and the band played for the first time outside of spain on February 11, 2009.
After several concerts in London, where they attracted the attention of some fans and promoters, the band started to write their third album. "Hidden State" was produced in the USA in the  Litho Studios (owned by Stone Gossard of Pearl Jam), by Matt Bayles (Pearl Jam, Mastodon, Isis). It was released on cd in 2011 on Aloud Music Records again.
In january 2012 Sergio from Aloud Music and Christian from Hundemann Records got in contact and decided to co-release the record on vinyl together.